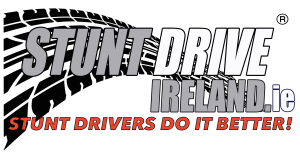 STUNTDRIVE IRELAND
Want to see what goes on behind the scenes? Well Stunt Drive Ireland is the experience for you, we have various packages to suit all needs and budgets.
For More info check out their website at:

STUNT GUILD IRELAND
The Guild was established in 2008 and now represents the majority of stunt personnel living in Ireland. The Guild's membership represents levels of skills, qualifications and experience arising from 20 years of stunt performing and coordinating, both Nationally and Internationally.
The Stunt Guild is divided into 3 levels of membership. Each of these levels is based on members experience and applications to join the Stunt Guild or to be upgraded within the Guild may be made to the Stunt Council. New applications and upgrades are assessed in January of each year.
Prior to making an application for membership or an upgrade, an applicant must be a Resident of Ireland, familiar with the Rules of The Stunt Guild that set out the required procedures and qualifications.
To apply to join the Stunt Guild an applicant must:
Provide evidence of a minimum of four weeks professional experience as an actor/performer.

Be aged 18 years and over and evidence of age may be required.

Provide a medical report of their fitness to undertake stunt work.

Provide evidence of one or more qualifications to the required standard in each of 5 or more of the categories listed. Certificates of qualification should not normally be more than 5 years old except with evidence of current experience.

Provide a valid First Aid Course Certificate (St. Johns Ambulance, Red Cross, Civil Defense, HSA/HSE approved Courses)
For more information check out their website at :

SETWEAR.ie online Shop the authorised dealers for SETWEAR in Ireland.For all your unique needs to meet any requirements.
G-Gel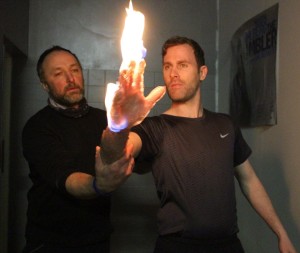 For More Info  on G-Gel Contact Stunt School Ireland by clicking here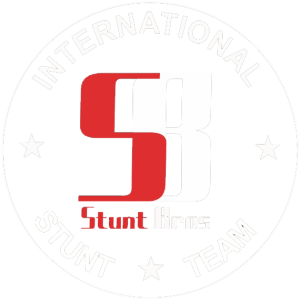 Lubomir "Lubo" Misak and Branislav "Milli" Martinak together with their Team, make up STUNT BROS.
As Co-founders of the Slovak Stunt Association and key members of Borseus, Theatre and Stuntman company, Lubo and Milli have always performed to the highest level of Stunts and Safety on set.
You can see their performances in such iconic Movies as PEARL HARBOUR, BLACK HAWK DOWN, KINGDOM OF HEAVEN and many more.  For a full list of credits please view our Curriculums.