Website Design / Redesign / Business Stationary / Logo Design
Our websites are all custom designed originals that will allow your site to stand out from your competition. We have created, launched, and marketed hundreds of successful websites since our inception, for everyone from Realtors, Doctors, Lawyers, Brick and Mortar Stores, Small Mom and Pop Businesses, and Large Corporations. Our web designers have the creative talents, knowledge of current web standards and practices, and the ability to turn your ideas into reality! Some companies advertise cheap, quick website design. Before choosing a web solution provider, consider this: a high-quality, professional web site can increase customers and grow your business. At Digital Ewe we take pride in offering custom web design, development, and marketing packages that achieve outstanding results all within your budget. We give you
Unique design: Beautiful, handcrafted websites
The ability to communicate efficiently with your customers
Provide robust, long-term viability
Integrate effective search engine optimization techniques
As a website owner, there is going to come a time when you will need to take a deep hard look at your website and determine if it is working for you. More often than not you will probably decide that a site redesign is in your best interest.Digital Ewe can help you take your current Website to the next level by custom designing you a website and using the last techniques in web marketing and search engine optimization (SEO) to generate quality visitors to your website.
What to consider when having your site redesigned
Look and Style – How it looks, Brand consistency (fonts, colors, imagery) and does it appeal to your target audience? (not necessarily you!)
Navigation – Can people get to where they want to go easily and quickly?
Functionality – Can you update it and add features when you need to?
Features – Tools and information for your customers to benefit from and keep them coming back?
Technology – Will it need to talk to or integrate with other forms of media, is it to be browsers sensitive?
Marketing Message – What does your customers or clients need to see to make them to react and do what you need them to do?
Search Engine Optimization – Relevant keywords in pages specific content so you can be found by the right people
WEB  DESIGN PACKAGES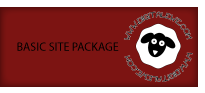 – Site Design – Site Build – Social Media Linked – Content Optimisation – Search Engine Optimisation – Site Use Training – 1 month Support.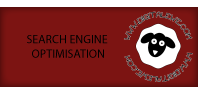 – Content Re-Worked & Optimised for the Web – Images Optimised for SEO – Competitor Analysis & Differentiated – 1 Months Support With Weekly Revisits And Modifications.
– Site Design -Site Build – Photography – Photo Editing and Manipulation – Business Cards & Letterhead – Online Marketing Strategy – Social Media Accounts Created & Linked – Content Optimised For The Web – Search Engine Optimisation – Site Use Training – 3 month's Support.
———————————————————————————————————————————————————————————————————————-
BUSINESS STATIONARY

Business cards and letterhead are often your first impression to a new client and it's important that your brand identity is accurately communicated. Digital Ewe produces custom business cards and letterhead for businesses that have the desire to depict success. Our custom designed materials maintain consistency with your corporate branding as well as encompass the vision and professionalism of your company.
"Helping you look good isn't about ego. It's smart business"
If you can't meet a potential client in person and offer your firm handshake and winning smile, let your stationery make that handshake in a visual sense.  High-quality customized letterheads and stationary give you an edge over your competition.  In this image-conscious age, the firm that looks the best is perceived as the best!
———————————————————————————————————————————————————————————————————————-
LOGO DESIGN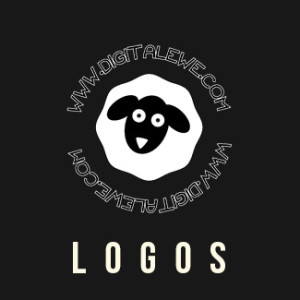 If you are in need of a sophisticated logo design that conveys the message of your company, we are here to help you. We are committed to assisting companies in entering the World Wide Web as an essential way of advertising and exposure, which includes a strong logo design.
Specializing in custom logo design, our graphic designer can design logos for startups and established organizations. Our outstanding designers create eye-catching logo designs quickly! We have proven our expertise in creating all types of logo designs for corporate logos, product logo designs and complete branding.